Why this magazine on Truffles?
We are curious by nature and we know that we are not the only ones since you are here! The idea here is to bring together what we already know and what we will learn. To do this, we have focused on four topics:
COOKING THE TRUFFLE,
Because once your fresh truffle is caved in, you will have to sublimate it. We want to offer recipes for all levels, because our aim is to show that you don't need many truffles to enjoy yourself. Contrary to urban legends, yes, truffles are expensive, but they are especially tasty when they are fresh and you will see, if you have not yet experienced it, that with black truffles and a few good recipes, it is possible to be generous without ruining yourself.
TRUFFICULTURE 
Because it is essential to understand how things work to appreciate the work of our passionate French truffle growers. The work of the chemist and that of the farmer are very different. They both have a lot to offer us, but as far as taste is concerned, we have chosen the taste of the earth and the subtleties of the terroir, not the taste of aromas. And that's where we want to dig.
AT THE TRUFfle field
Because in order to be able to talk about it, we wanted to become actors, we bought some trees and that is the climax of the project. We started from nowhere, the plot has been abandoned for several years and has never produced anything. We have everything to learn but we believe in it and we want to share here the steps, the discoveries and the encounters that this new adventure will allow us to make. 
LES CAVEURS' NEWS
Because Les Caveurs is also a brand and we also want to share here our new projects, our progress in this profession and our ideas to offer you real experiences with our truffles. 
Notre Newsletter est trimestrielle, promis vous ne serez pas sollicités tous les 4 matins ; -) 
Précisez votre date de naissance si vous le souhaitez :
Follow us to be informed of our latest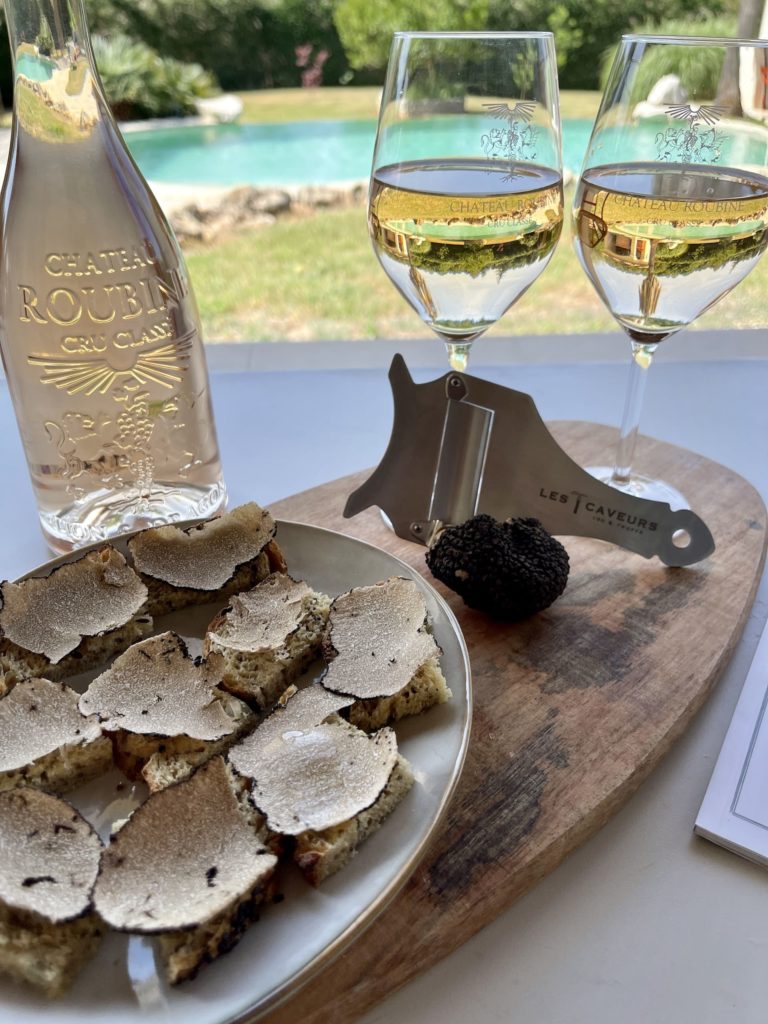 LES CAVEURS and CHÂTEAU ROUBINE: the perfect combination of summer truffle and Rosé Why choose Château Roubine? When we decided
LIRE L'ARTICLE